Simplicity & Comfort

Teach lessons from your computer whenever your schedule allows, and earn money doing it.

Seamless Onboarding & Support

Get set up to teach with HAWO quickly and easily, and count on constant and reliable assistance from our dedicated support team.

Teach & Learn

Excel in your profession by teaching students and positively affecting their lives, all while learning about a different culture.
What makes HAWO the best choice for online teaching ?
Founded in 2011, China Online Education Group (NYSE: COE) is a leader in K-12 online English education.
Our founding goal, to help China speak with the world, can only be realized through the achievements and successes of our teachers. HAWO teachers are the heart of the company!
China Online Education has two brands in the Chinese market: 51talk, our one-to-one product, and HAWO, our Group Class product.
Through HAWO, a premium learning service, we connect teachers and students in a Group Class to facilitate peer interaction and cross-cultural engagement.
HAWO's cutting-edge learning platform cultivates critical-thinking, problem-solving, and analytical skills, while building familiarity with a Western education model and culture.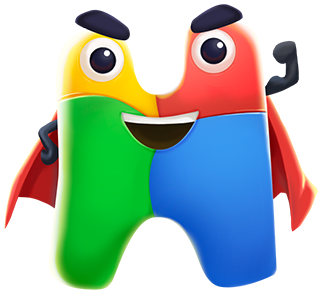 The job requirements
1. Native English speaker with neutral accent
2. With a Bachelor's degree and/or higher
3. Experience in teaching or tutoring
4. Experience in the U.S. or Canadian education systems
5. Teaching license and certificates preferred (CELTA, CertTESOL, DELTA, DipTESOL, state ESL endorsement, MA TESOL)
6. A PC or MAC (manufactured in 2013 and up), a strong internet connection, a webcam, a noise-cancelling headset, and a quiet place to teach
7. Committed to teaching group classes at least 10 hours a week for 10 weeks, including weekends
How to apply?
Step 1

Apply

Fill out the online application form

Step 2

Interview

Pass the online interview and the teaching demo

Step 3

Orientation

Complete the orientation

Step 4

Training and OnBoarding

Pass the new teacher training and submit the requirements and sign the service agreement

Step 5

Launching

Open your teaching slots and start your home-based online class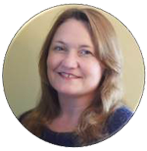 Sue North
HAWO Teacher since 2017
"I just love my work as a HAWO instructor!"
There are so many things about this work that make it a perfect fit for me; but the best part of my work is my students! I have met some amazingly intelligent, creative, astute, kind, fun and funny young learners! I really look forward to seeing them each and every day. Second to my awesome students is the strong part-time income I am earning on a consistent basis while doing what I love – teaching. I enjoy the simplicity of this work that is wrapped up in the ability to be creative to make learning loads of fun. Not having to concern myself with curriculum or the bureaucracy of school systems leaves me free to create and teach right from my own home. It's a perfect fit for this homeschooling mom of three!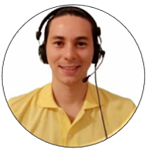 Kevin R.
HAWO Teacher since 2018
"Working for 51talk has been one of the best things that ever happened to me. "
Other than the awesome support I get, being able to follow up with my students is something I truly appreciate as we are able to get to know our students' personalities, strengths, and areas of opportunity. This way, I can create strategies to personalize their experience and make their learning process be much more comfortable and successful. I am pleased to see that my students request lessons with me; but the best part of being a HAWO teacher is seeing my students make progress.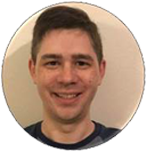 Nathan L
HAWO Teacher since 2017
"It's rare to be able to have that kind of impact at a job…!"
Being a HAWO teacher is a great job. I have the opportunity to show students in China a different kind of English learning experience. Having taught ESL at elementary, middle, and high schools in China, I can say that the education system can sometimes be devoid of fun. So the thing I enjoy most is being to see a fresh student go from being hesitant to participate and shy, to chatty and full of smiles while learning English. It's rare to be able to have that kind of impact at a job, so it's a teaching platform that I can be proud to be a part of.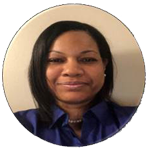 Sandy
HAWO Teacher since 2015
"It is truly an enlightening and rewarding experience, for us all!"
I enjoy many aspects of being a HAWO Teacher. However, what I enjoy most is watching the children push past their limitations, boundaries and comfort zones, to learn English as a second language. I also have a high regard, for the parents, as they let down their guards and entrust their children's learning abilities, with me. It is truly an enlightening and rewarding experience, for us all! The children are bright and full of expectation, of the many opportunities the world may hold for them, as they enhance their English skills. Bridging the communication gap, by using the HAWO portal, provides all of us, with only a glimpse of what the future holds; not just educationally, but socially as well. I am proud to be a member, of such a dynamic organization, that encourages and helps to facilitate growth; one word and one student, at a time.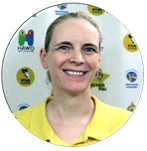 Rae Veronica
HAWO Teacher since 2017
"What I enjoy most about being a HAWO teacher is the students!"
Laughing together! Learning together! They teach me patience. They inspire me every day through their perseverance. I love seeing Laughing together! Learning together! They teach me patience. They inspire me every day through their perseverance. I love seeing their faces light up over successes, big and small! Gaining their trust leaves me with a feeling of wonder! I enjoy getting to know their individual needs in order to help them succeed! I get to watch their language grow right before my eyes! They give me a reason to smile, each and every day. And they do it all through a computer monitor! Who else but children could have such a big impact on a person's life from so far away?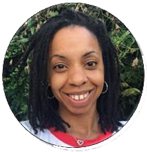 Jenn Hobbs
HAWO Teacher since 2017
"I can just be myself here!"
What I enjoy most about being a HAWO Teacher is the fact that I can just be myself here! One of the biggest personality traits one will find with me is that I'm naturally energetic & that goes a very long way especially when teaching. I love what I do & everyday I wake up excited & ready to see my students. From the youngest to the oldest children I teach at HAWO, they are all like my own children & therefore I enjoy building my classes with my students as if it were their virtual home. Filled with learning, laughter & lots of fun!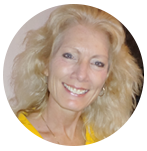 Wendy Ken
HAWO Group Class Teacher
"Such a fulfilling experience"
The best thing about teaching Group Class is that it is fast paced and fun. Every group of students is different, so it nerver gets boring. You could give the same lesson to two groups and end up teaching it in a totally different way. You just need to go with the flow and enjoy it.,l always look forward to seeing my students, It is such a fulfilling experience to be able to teach students who are so appreciative and have such a great thirst for knowledge. They inspire me to do my best every day! It is great to get compensated for doing something l love and having the convenience of working from my own home.
In the press
CNBC: The Chinese tech company that's bucking the US IPO trend

The Beijing-based company, which provides English online training for people in China, sold 2.4 million American depositary shares at $19 apiece, for a market capitalization of close to $400 million.

Yahoo: China Online Education Group Announces Pricing of Initial Public Offering

BEIJING, June 10, 2016 /PRNewswire/ -- China Online Education Group ("HAWO" or the "Company") (COE), a leading online education platform in China, with core expertise in English education, today announced that it has priced its initial public offering of 2,400,000 American depositary shares ("ADSs"), at $19.00 per ADS.